The All-Russian Book of Honor has included SIE NEFTEHIM in the Federal Register of the Best Enterprises of Russia again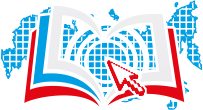 The Book of Honor-2019 traditionally includes the most worthy Russian organizations of various ownership forms and activity fields, which contribute to social and economic development of their district, city, region, as well as increase of their industry efficiency through their work.
SIE NEFTEHIM, LLC has been developing and introducing petrochemical process technologies at domestic and foreign oil refineries for more than half a century and is a reliable supplier of catalysts for motor gasoline production.
The Federal Register is formed solely on the basis of recommendations and proposals of independent, authoritative state institutions.
Apart from SIE NEFTEHIM, other petrochemical industry enterprises of Krasnodar Region have also been included in the Register: AFIPSKY OIL REFINERY, LLC, RN-TUAPSE REFINERY, LLC and other leaders of the oil and gas industry.
We congratulate our colleagues.