N-butane Isomerization Isomalk-3
Isomalk-3 process for normal butane isomerization to isobutane is based on long-term experience of SIE Neftehim, LLC in the field of light paraffin hydrocarbons' isomerization. The basis of Isomalk-3 process is sulfated oxide catalyst SI-3, which has high tolerance to sulfur impurities and can be operated without pre-hydrotreatment of butane fraction. High tolerance of the catalyst to catalytic poisons' impurities ensures longer service cycle. Besides, absence of aggressive reactants reduces corrosion of equipment and totally excludes generation of wastes to be utilized.
Isomalk-3 technology has been successfully introduced at 3 refineries in China. One more unit is under construction.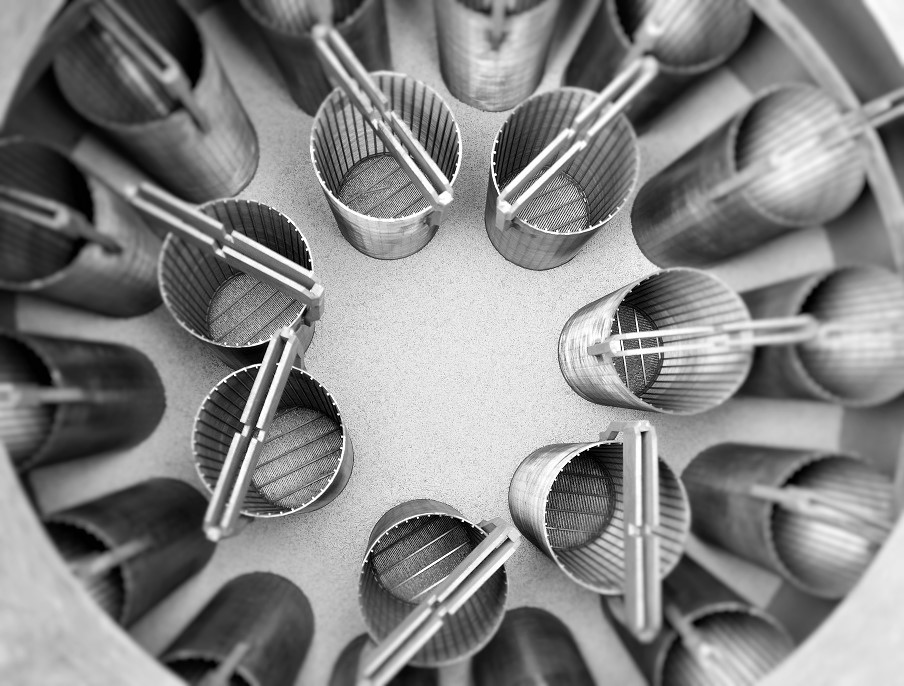 Isomalk-3 technology over SI-3 catalyst has important advantages vs technologies based on chlorinated catalysts:
chlorine-containing agents' supply is not required and, accordingly, dry gas caustic treatment section is absent;
due to absence of aggressive agents, corrosion-proof materials are not required, and there are no wastes that require utilization or disposal;
the catalyst is tolerant to the action of sulfur, nitrogen and water; process upsets do not cause irreversible activity loss, which allows for its operation without preliminary feed hydrotreatment;
high tolerance of the catalyst to catalytic poisons' impurities ensures long service cycle, and its ability to regenerate ensures service life of not less than 8 years.
Typical Isomalk-3 n-butane isomerization unit consists of the following sections:
isomerization feed treatment and drying section – is designed for water removal from isomerization feed; this procedure is intended for catalyst protection from water, which inhibits catalyst activity;
isomerization reactor section – is designed for proceeding isomerization reactions of normal butane into isobutane over active catalyst sites at the most favorable conditions for the main reaction;
hydrogen gas dryers section – is designed for water removal from hydrogen gas, as well as from nitrogen during catalyst regeneration;
stabilizer section – is designed for recovery of C1-C3 hydrocarbons and dissolved hydrogen from the product.
Deisobutanization section may be additionally introduced into the unit configuration for feed pre-treatment and production of high-purity isobutane (more than 98%).
Currently, designing of normal butane isomerization unit with deisobutanization column over Isomalk-3 technology is in progress in Dongying, China.
SIE Neftehim, LLC guarantees the following:
high quality of the catalyst and rendered services;
submission of full technical documentation on the catalyst loading, activation, start-up, normal operation, shutdown, regeneration and unloading; recommendations on analytical process control;
technical assistance and consultations directly at the unit site during catalyst loading into reactor, initial unit start-up, as well as during scheduled unit shutdowns for maintenance and catalyst regeneration;
monitoring and timely consultations regarding all current issues within the total operating life of the catalyst in the unit.