Reforming Catalysts
REFORMING CATALYSTS FOR CONTINUOUS REGENERATION (CCR) UNITS (MOVING-BED UNITS)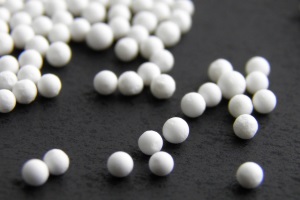 RC series catalysts for continuous regeneration reforming process has been developed by SIE Neftehim, LLC.
Catalyst performances of this series are highly competitive with the other catalysts by the world-famous catalyst vendors. ?
RC-12 catalyst is a highly active platinum-tin catalyst for moving bed reformers designed to produce reformate with maximum yield and octane number.
In August 2018, a full charge of catalytic system was successfully replaced with RC-12 catalyst in a 825 KTA CCR commercial reformer for the first time.
The results confirmed the high operating performances of the developed catalyst. A catalyst by a leading international licensor was replaced with RC-12 catalyst, which made it possible to produce reformate with the required octane number and to enhance its yield.
RC-12 catalyst for moving bed reformers ensures:
- maximum yield of С5+ and hydrogen due to high selectivity;
- low coking in severe operating modes;
- process operating flexibility due to high density of the catalyst;
- minimum decrease of surface area within the total operating life of the catalyst;
- high mechanical strength ensuring minimal attrition and formation of fines;
- long service life.
RС series catalysts may be applied both for full change-out, as well as for make-up during operation, as they are compatible with the catalysts used in the majority of the operating CCR reformers.
At present, 2 main catalyst brands have been developed differing by physical and chemical properties: RC-12 and RC-120. The catalysts have been successfully tested and are recommended for application in operating units. Selection of a specific catalyst brand depends on operating conditions in the unit and the need in full or partial change-out of a current catalyst.
SIE Neftehim, LLC experience in successful development and implementation of reforming catalysts has been proved with many years of reformers' operation in Russia.
Reforming catalysts of RC series are produced according to a proprietary technology by SIE Neftehim, LLС at the catalyst factory in Nizhniy Novgorod, Russia. The catalysts are supplied directly by SIE Neftehim, LLC.
In case of any questions and suggestions, please contact us through the feedback form.
FIXED BED REFORMING CATALYSTS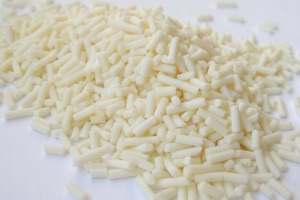 REF series reforming catalysts for semi-regenerative units (semi-regenerative reforming)
Fixed bed reforming catalysts of REF series were developed by SIE Neftehim, LLC and commercially introduced in 1990-s. REF-21, REF-23 m. А and Б, REF-24 catalysts have a good track record in Russian refineries.
Today, SIE Neftehim, LLC presents a new product line of this series - REF-125 и REF-130 catalysts notable for higher stability. REF-125 and REF-130 catalysts are produced in a shape of extrudates and spheres.
The new catalysts are based on a common support with introduction of a stabilizing complex. REF-125 and REF-130 ensure high performances in terms of activity, selectivity, service cycle, and the total service life; these two brands differ by the ratio of platinum and rhenium.
The new generation of REF series catalysts can produce 96-99 RON reformate due to higher stability.
For further information, please contact us through the feedback form.