Russia & CIS Refining Technology Conference & Exhibition "RRTC-2017"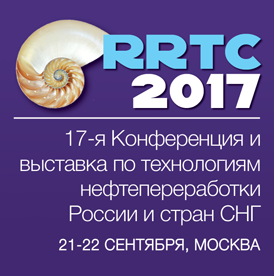 Russia & CIS Refining Technology Conference & Exhibition "RRTC-2017"
On September 21-22, 2017, the 17th Russia & CIS Refining Technology Conference & Exhibition (RRTC) - the most popular technological event in the oil refining field of the region was held.
The CEO and President of SIE Neftehim, LLC, Alexander N. Shakun, made a report at the conference on the topic "Enhancement of high quality motor gasoline production", in which he addressed the issues of stricter requirements to the motor gasolines quality and told about the new projects of SIE Neftehim, LLC in Russia and abroad.
The report can be found by clicking on the link below.
The report of CEO and President Alexander N. Shakun at RRTC-2017 conference