The first experience of successful implementation of SIE Neftehim, LLC novel development – CCR reforming catalyst RC-12.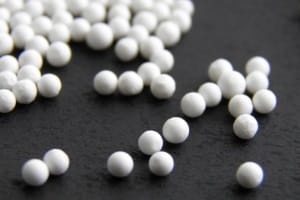 In August 2018, the catalytic system has been fully replaced with RC-12 catalyst in CCR unit with the feed capacity of 825 KTA for the first time. RC-12 catalyst is a novel development of SIE Neftehim, LLC in the sphere of motor gasoline processing.
It is very important to ensure the continuous production of reformate as the main component of motor gasoline, so the catalyst was replaced according to the "changeout-on-the-fly" procedure without unit shutdown. Catalyst replacement operations were performed with continuous technical support of SIE Neftehim, LLC experts.
Test run lasting for more than 3 months showed high operating performances of RC-12 catalyst. Catalyst replacement with the novel development of SIE Neftehim, LLC – RC-12 catalyst – allowed ensuring the production of reformate with more than 99 RON and increasing its yield, verifying the high operating performances of the catalyst developed by SIE Neftehim.