In February 2017, Isomalk-2 isomerization unit was commissioned at Mumbai, India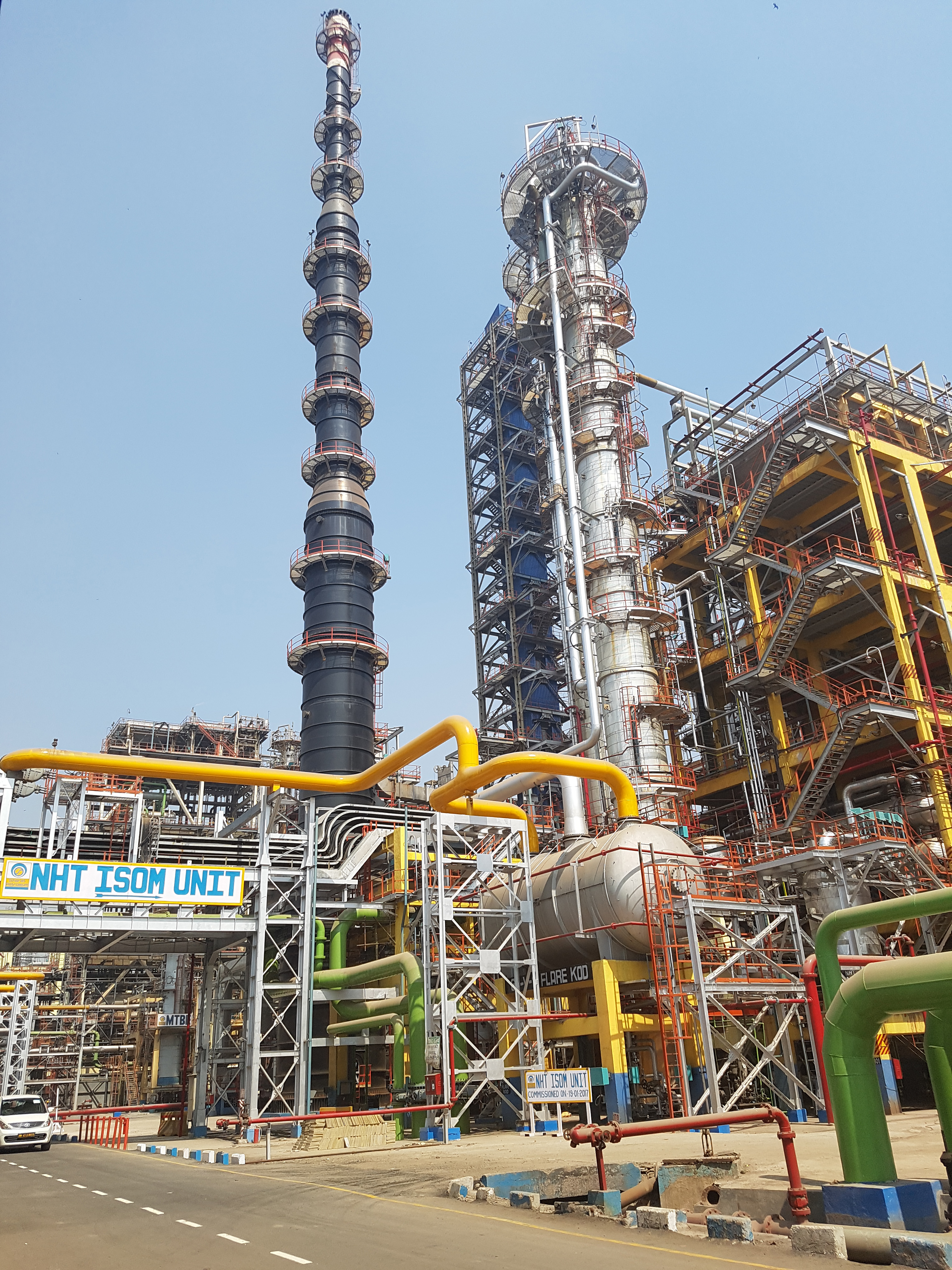 In February 2017, Isomalk-2 isomerization unit, having capacity of 680 KTA, was commissioned at the refinery territory of Bharat Petroleum Corporation Limited (Mumbai, India) with the direct participation of SIE Neftehim, LLC experts.
The unit is intended to process pentane-hexane fraction according to Isomalk-2 technology for production of isomerate, having octane number of no less than 84, and food-grade hexane.
The unit includes pre-hydrotreatment section with fractionation column, isomerization section with n-hexane recycle, isomerate fractionation column with divided inner wall, section of benzene additional hydrogenation into food-grade hexane fractions, and was built with partial equipment use of naphtha hydrotreatment unit and catalytic reforming unit.
The Basic Engineering Design Package for conversion of existing catalytic reforming unit (CRU) to isomerization unit (ISOM), operating according to Isomalk-2 technology, was developed by SIE Neftehim, LLC in cooperation with GTC Technology US, LLC in 2014.
The supplier and patentee of SI-2 isomerization catalyst is SIE Neftehim, LLC.
The unit has a number of particular features:
- benzene content in the feed reaches 8-10 wt. %;
- C7-hydrocarbons content can reach up to 3.5 wt. %;
- the unit has several modes of operation. The main mode is production of food-grade hexane with benzene content of less than 3 ppm wt. and isomerate with 84 RON.
An alternative solution is operation with low-branched hexanes recycle and production of isomerate with > 88 RON.
As a result of the start-up, food-grade hexane according to the required specification and isomerate with 84-86 RON were produced.